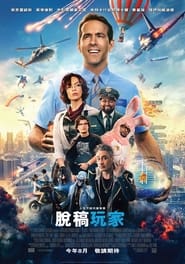 0.0%
Life's too short to be a background character.
Original title: Free Guy
Филмът разказва за банков служител, затрупан с обичайните си задължения, който разкрива невероятна тайна. Всъщност той е герой в една друга вселена и се подвизава в заредена с екшън и приключения видеоигра и като такъв е единственият, способен да спаси света.