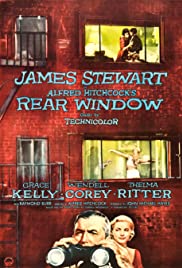 85.0%
It only takes one witness to spoil the perfect crime.
Original title: Rear Window
След като злополучно си счупва крака, Джеф е принуден да стои вкъщи в инвалидната си количка. Единственото интересно занимание, което успява да намери, е гледането през прозореца и особено наблюдаването на съседите. Всичко върви съвсем нормално, докато един ден той не започва да подозира един от съседите си в убийство.
Rate quality of subtitles (

0

гласовеs)