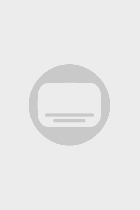 68.0%
After You See It You'll Never Be the Same!
Original title: Magnificent Obsession
El filántrópico doctor Hudson muere ahogado, pues la bombona de oxígeno que podría haberle salvado la vida se utilizó en beneficio del joven Robert Merrick (Robert Taylor), un frívolo heredero. Éste inmediatamente se da cuenta del rechazo que inpira a los demás, sobre todo, a Helen (Irene Dunne), la viuda del doctor, de la que se ha enamorado. Para conquistarla, decide convertirse en un filántropo anónimo como Hudson. Sin embargo, cuando Helen se queda ciega en un accidente, todos lo culpan a él. Robert decide entonces, oculto bajo una identidad falsa, llegar a ser un gran médico para poder devolverle la vista.
Rate quality of subtitles (

0

votos)