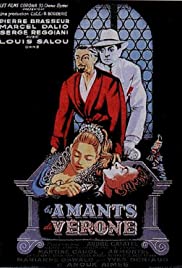 69.0%
An exquisite re-telling of the Romeo and Juliet story in terms of today.
Original title: Les amants de Vérone
Adaptación del drama "Romeo y Julieta", de Shakespeare. En Venecia, dos jóvenes van a revivir el drama de Shakespeare: Angelo, un vidriero de Murano, y Georgia, hija de un magistrado fascista.
Rate quality of subtitles (

0

votos)