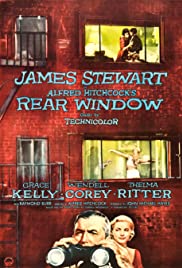 85.0%
It only takes one witness to spoil the perfect crime.
Original title: Rear Window
Kiedy fotograf J.B. "Jeff" Jeffries (James Stewart) łamie nogę i zostaje przykuty do wózka inwalidzkiego, jego obsesją staje się obserwowanie życia prywatnego sąsiadów. Podejrzewając pewnego sprzedawcę o zamordowanie żony, Jeffries prosi swoją przyjaciółkę – bywającą w towarzystwie, elegancką kobietę (Grace Kelly) – aby pomogła mu ustalić rzeczywisty bieg wydarzeń. Wydarzeń, które doprowadzą do jednego z najbardziej emocjonujących zakończeń w historii filmu.
Rate quality of subtitles (

0

głosy)