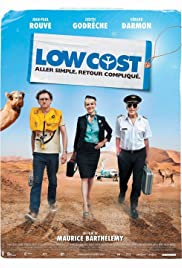 46.0%
Passengers on a low cost flight from Djerba to Beauvais have their patience tested to destruction when their departure is delayed for eight hours because of a fault with the plane's air-conditioning. In the end, they are so fed up that they will do almost anything to get back home.
Classifica a qualidade das legendas (

0

votos)





Aguardar um momento por favor...