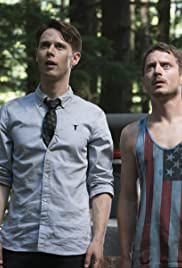 83.0%
As Dirk and Todd embark on a hunt for Patrick Spring's dark enigmas, Todd reveals a deep-seated secret of his own. Detectives Estevez and Zimmerfield take big risks as they inch closer to the truth of their missing person's investigation, and Amanda finally confronts the looming specter of the Rowdy 3.
Classifica a qualidade das legendas (

0

votos)





Aguardar um momento por favor...