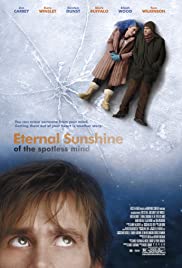 83.0%
Nekaterih ljubezni ne gre pozabiti!
Original title: Eternal Sunshine of the Spotless Mind
Ko Joel (Jim Carrey) z osuplostjo spozna, da si je njegovo donedavno dekle Clementine (oskarjevka Kate Winslet) izbrisalo spomin na njuno burno razmerje. Obupan poišče izumitelja postopka dr. Howarda Mierzwiaka (dvakratni nominiranec za oskarja Tom Wilkinson), saj si želi tudi sam izbrisati spomin nanjo. Toda med postopkom začne Joel znova odkrivati svojo naklonjenost do Clementine, zato poskuša izbris prekiniti. Medtem ko ga dr. Mierzwiak in njegova ekipa (Kirsten Dunst, Mark Ruffalo, Elijah Wood) preganjajo po labirintu spominov, postane jasno, da Clementine ne bo mogoče izbiti iz Joelove glave.
Rate quality of subtitles (

0

glasovi)