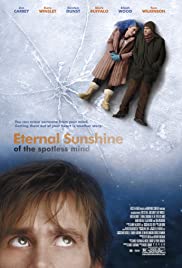 83.0%
You can erase someone from your mind. Getting them out of your heart is another story.
Original title: Eternal Sunshine of the Spotless Mind
Joel Barish, iki yıl boyunca beraber olduğu sevgilisinden oldukça şaşırtıcı bir haber alıyor. Kadın, bir teknolojik deneye katılarak, ilişkilerini tamamen hafızasından silmiştir. Yani Barish'in kim olduğunu bile hatırlamamaktadır. Bu gelişme üzerine küplere binen adam, aynı prosedürü kendi üzerinde de gerçekleştirmek ister...Film, adamın hafızaları silinirken, yaşanılan ilişkiyi gözler önüne serer. Adam da bir kez daha oldukça iyi başlayan ve sonradan tadı kaçan ilişkiyi izler. Fakat zaman geçtikçe ve sıra yaşanılan güzel şeylere gelince, üzerindeki müdaheleyi durdurmak ister. Pişman olmuştur!
Altyazının kalitesini oylayın (

0

Oylar)