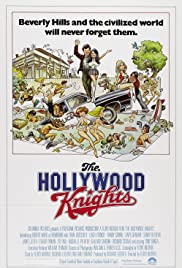 62.0%
Beverly Hills and the civilized world will never forget them.
Original title: The Hollywood Knights
Култова щатска комедия, в която група колежани решават да си устроят маниашко рали по улиците на Бевърли Хилс в нощта на Хелоуийн. Годината е 1965-та, конфликтът с Виетнам е в разгара си, най-големите хитове идват от репертоара на "Мотаун", бъргърите са най-желаната храна, а за вредата от цигарите никой не казва и дума.
Rate quality of subtitles (

0

гласовеs)