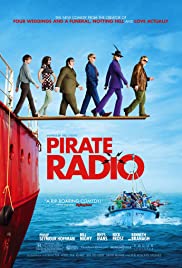 74.0%
On air. Off shore. Out of control.
Original title: The Boat That Rocked
Yıl 1966... Pop müziğin altın çağı...Devletin en üst kademelerinden halka kadar bütün bir ülkenin pop ve jazz dinlemeyi tercih ettiği bir ülkede yine de Rock'n Roll ölmemiştir; Kuzey Denizi'ndeki ufak bir tekneden yasadışı yayınlarına devam eden Radio Rock, Rock müziğin son kalesi olmaya devam etmektedir. 18. yaş gününde tekneye yeni eleman olarak gelen Carl için, tekneye ilk adımını attığı andan itibaren macera başlamak üzeredir. Zira bu sadece müzik değil, bir varoluş mücadelesidir.
Altyazının kalitesini oylayın (

0

Oylar)