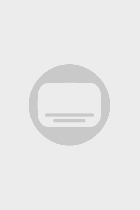 33.0%
Extinction is a thing of the past.
Original title: Carnosaur 2
Nach einem unerklärlichen Zwischenfall in einer geheimen, unterirdischen Forschungseinrichtung, soll eine Spezialeinheit das Computersystem reparieren und die Lage klären. Doch die Elite-Einheit hat keine Vorstellung von dem, was in den Gängen und Tunneln auf sie wartet. Nach mehreren geheimen Genetik-Experimenten wurden blutrünstige Killer-Raptoren zum Leben erweckt. Diese machen nun Jagd auf die ahnungslosen Mitglieder der Spezialeinheit. Die einzige Rettung besteht in der Auslösung der nuklearen Selbstzerstörung der gesamten Anlage und der damit verbundenen Vernichtung der Killer-Echsen. Ein gnadenloser Kampf gegen die gefräßigen Urtiere beginnt.
Bewerte die Qualität der Untertitel (

0

Stimmen)