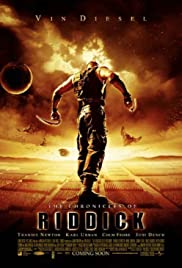 67.0%
Ni todo el poder del universo puede cambiar el destino.
Original title: The Chronicles of Riddick
Riddick se ha pasado los últimos cinco años vagando por la galaxia, tratando de huir de los mercenarios que lo buscan. Ahora se encuentra en el planeta Helion, hogar de una sociedad progresista y multicultural que ha sido invadida por Lord Marshal, un déspota que tiene sometidos a los seres humanos gracias a su ejército de guerreros, los Necróferos.