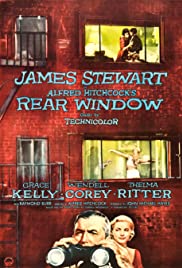 85.0%
It only takes one witness to spoil the perfect crime.
Original title: Rear Window
Jeff é um repórter de baixa médica por causa de uma perna partida. Ao procurar ocupar o tempo livre observando os vizinhos através da janela do seu apartamento, passa a desconfiar que um deles matou a mulher. Com a ajuda de sua noiva Lisa, Jeff vai, a todo custo, tentar provar que está certo.
Avalie a qualidade desta legenda (

0

votos)